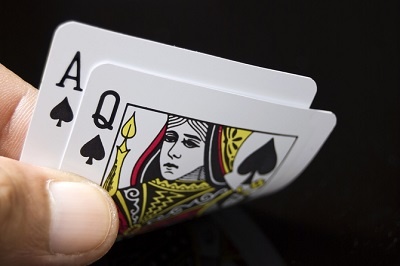 Blackjack is the most popular card game in the casino, probably because it's so easy to learn.
But that simplicity means that players can soon feel that they've mastered the game and want something a little more demanding. Whilst we would always encourage players to try their hands at other card games like Baccarat or Pai Gow Poker or even something more obscure like the three-dice game Sic Bo, Blackjack players are very well catered for in the casino – if they just dig a little deeper!
Casinos know that a new generation of players are looking for games that need them to use skill and judgement in their decision-making, but which still offer rapid gameplay, short sessions and no barriers to entry for new players. To that end, they offer multiple variations of Blackjack, each with a subtle twist on the 'standard' game.
For example, Double Attack Blackjack, where you can place an extra bet if the dealer is dealt a poor first card. Or Blackjack Switch where you're dealt two hands and can switch the top cards of each! Or 21 Duel, where you and the dealer can use two communal cards – similar to Texas Hold 'em.
There are loads of variations, and at least one of them will appeal to your style of play and satisfy your need for something a little more complex than just Hit or Stand.
And casinos also offer side bets, an optional extra bet on such varied things as whether or not a pair is dealt, or if the dealer will go bust.
All the popular variations and bets are detailed in our variations and side bets guide.
Blackjack has moved on massively in the past few years. If you're bored with it, it may be that you just haven't kept up with the changes!